The UK regulator Ofcom has published its review of the telecoms industry, looking at how to ensure homes and businesses get the best possible phone and broadband services.
It comes at a crucial time, when consumers and governments alike recognise that broadband is nearly as vital as the water and electricity supplies.
But, complaints about net services are at an all-time high.
And for many, broadband is still slow or non-existent.
What was the review about?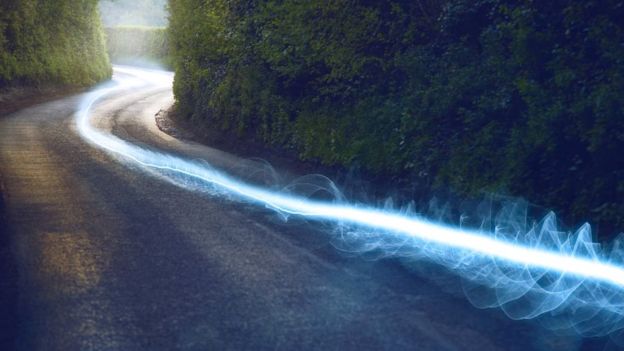 Every 10 years, Ofcom publishes its views on the UK's digital economy. This review has focused on a number of questions, including:
Do consumers and businesses have enough choice of networks?
Does Openreach, the BT-owned company that runs the UK's phone cable network, need reform?
How can the UK industry improve consumers' experience when it comes to broadband installation and service?
Although Ofcom was keen to look at these questions in the round, the focus has been on whether or not it would call for BT to be split up. The firm is one of the UK's largest service providers and also owns Openreach, the business responsible for telecoms and broadband infrastructure.
What has it concluded?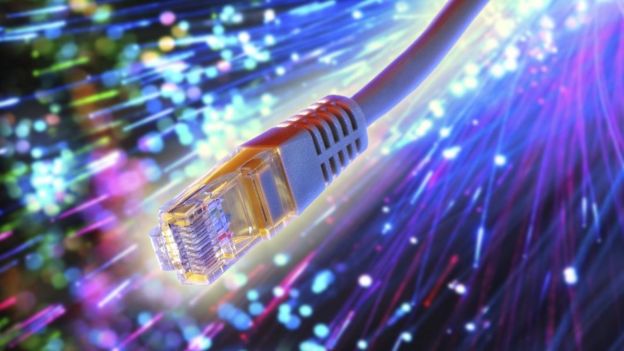 Perhaps one of the most interesting conclusions was a perceived conflict of interest between having the company responsible for the UK's broadband network part of the same company that is a leading internet service provider.
The threat of separation is still on the table, but Ofcom has stopped short of calling for an immediate divorce between the two.
Instead, it has called for an overhaul of Openreach's governance and further "independence" from BT, but it did give details about how it would achieve this.
Ofcom said that it would develop a set of proposals with the European Commission to ensure that the UK's network access was open to all.
"A quicker route to achieve the same thing would be a voluntary agreement between BT and its rivals," said Matthew Howett telecoms analyst at the consultancy Ovum.
"A long and protracted regulatory battle is not in the interests of BT, its competitors or the consumers and businesses reliant on the broadband infrastructure."
Remind me, what exactly does Openreach do?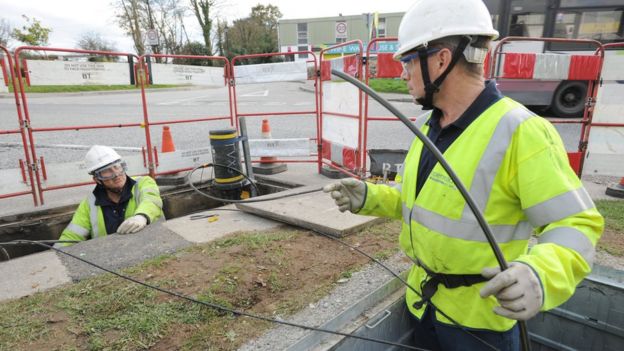 Openreach is the infrastructure division of BT, which manages the network that runs between BT's exchanges and peoples' homes.
This is known as "the last mile" and involves maintaining the UK's copper and fibre network.
The division is currently involved in a £2.5bn upgrade of the green street cabinets that are a familiar site on the UK's pavements.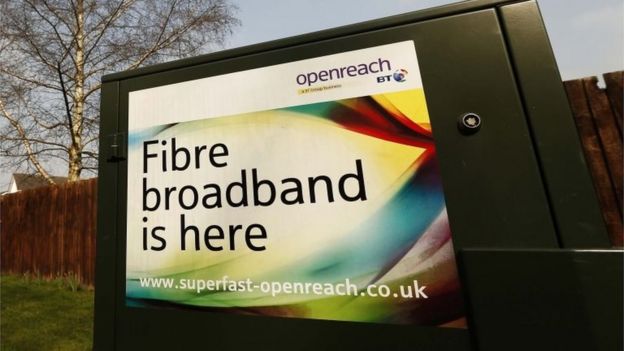 It is using a combination of technologies, deploying:
so-called fibre to the cabinet, which provides fibre optic between the cabinets and the exchanges but uses cheaper copper to connect to homes
fibre to the home, which uses fibre for the entire connection between telephone exchanges and homes
The majority of Openreach's connections are fibre to the cabinet, a decision which has been criticised by some.
What's in it for consumers?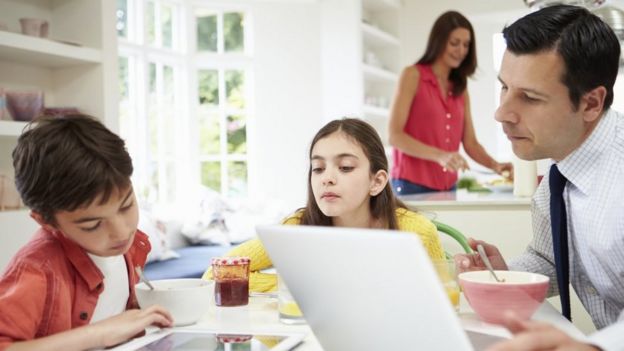 According to the UK's Ombudsman Services, communications complaints are increasing year on year, with the sector responsible for the second highest number of consumer grumbles – second only to retail.
Last year it received more than 24,500 complaints and had 83,000 initial contacts from consumers experiencing problems with their service provider.
One of the biggest bugbears is the fact that, while Openreach is often responsible for fixing faults, it has little or no contact with consumers who must instead deal with their service providers.
The review promises automatic compensation for faults.
Andrew Ferguson, editor of ThinkBroadband, thinks that could "increase the incentive for Openreach to avoid having faults occur in the first place".
Ofcom has also acknowledged that the consumer can find it hard to work out which are the best deals and what speeds they will get. Some decide it is too time-consuming to switch operators.
"The task now is to get on with implementing some remedies," said Richard Neudegg, head of regulation at uSwitch.
How have BT rivals reacted?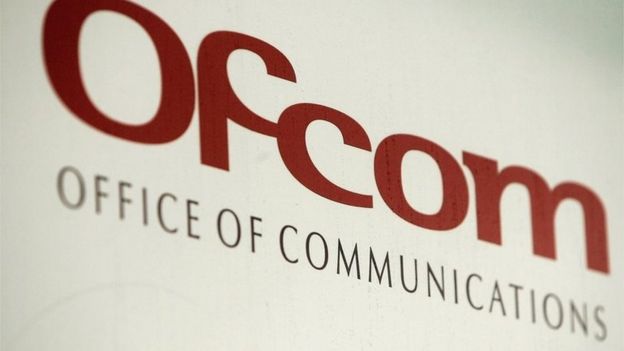 Both sides are claiming victory – it seems that Ofcom's conclusions are very much open to interpretation.
Sky said that it welcomed "Ofcom's recognition that the current Openreach model is not working and that fundamental change is required".
BT focused on the positives, saying in its response: "Ofcom has today explained why breaking up BT would not lead to better service or more investment and that structural separation would be a last resort."
Others, though, seem to be frustrated by the findings.
TalkTalk's boss Dido Harding described them as "100 pages of consultation with little concrete action behind it".
She said there was a risk there would be "10 more years of debate and delays".
So, is BT still in charge of the UK's network?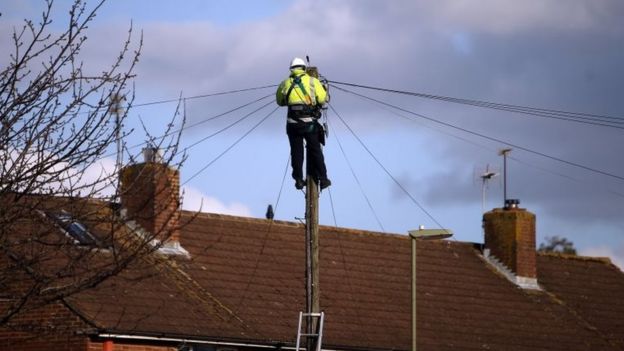 For the moment, yes.
Openreach is now investing heavily in bringing broadband to rural areas.
It is this that could have persuaded Ofcom to keep the status quo, thinks Dan Howdle, a telecoms expert at broadband advice site Cable.
"Openreach is currently in the midst of a superfast broadband rollout, aimed at reaching 95% of UK homes by next year – a rollout couched in £1.7bn of public money," he said.
"A recommendation to split would have absolutely been the right decision for the UK broadband industry but, in the short term at least, perhaps not for the 2.5 million UK homes that do not currently have access to superfast broadband."
Ofcom has called for BT to make it easier for rivals to access its network by opening up its ducts and poles.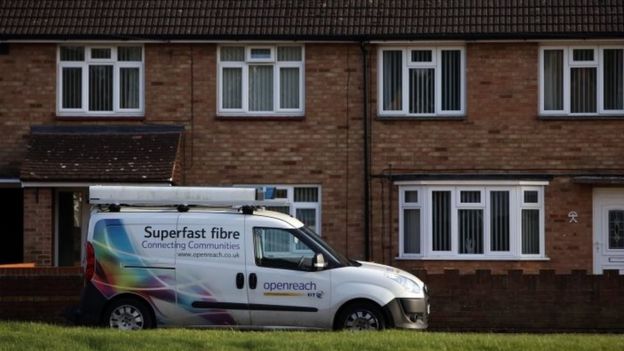 This was welcomed by Inca (Independent Network Cooperative Association), which represents smaller community broadband schemes and has been one of BT's harshest critics.
"For too long rivals have struggled to make sense of the rules and restrictions surrounding access to BT's ducts and poles," said Malcolm Corbett, Inca's chief executive.
"A few stout-hearted companies are having a go, so steps to make it easier for competitors to use the existing infrastructure are welcome."
For its part, BT said that its ducts and poles had been open to competitors since 2009 but there "has been little interest to date".
COPYRIGHT: BBC NEWS