Mobile network EE came top in a test of internet speed conducted by telecoms regulator Ofcom of four major UK operators late last year.
The test looked at how quickly files could be downloaded and how smoothly online video could be streamed.
EE was put under the spotlight along with O2, Three and Vodafone.
The coverage was tested in Cardiff, Edinburgh, Liverpool, London and Norwich where high-speed 4G networks have already been rolled out.
For the first time, Ofcom also measured network performance while walking and driving to reflect real-world usage.
Virtual mobile operators that piggyback on the major networks' infrastructure were not included in the test, which took place in November and December 2015.
Ofcom found that EE's 4G network averaged speeds of 20 megabits per second (Mbps) – capable of downloading a 10MB file such as a very high-resolution photo in four seconds.
O2 averaged speeds of 10Mbps – in theory taking twice as long to download the same file.
The study found that O2 was consistently outperformed by its competitors, with the company saying that maintenance work on its network may have affected the results.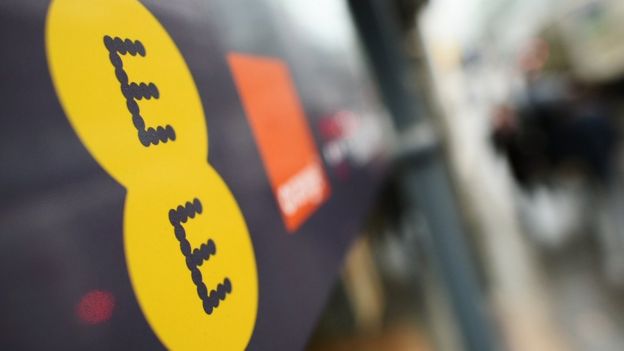 The study also found:
Phone calls connected successfully more than 98% of the time across all four networks
Websites failed to load properly 2% of the time on EE, compared with 5% on Three, 9% on Vodafone, and 11% on O2
EE managed to deliver a speed more than 2Mbps 92% of the time, with Three managing 87%, Vodafone 82%, and O2 69%
Ultimately the effect on web browsing was small – the BBC website loaded just one second faster on EE than the other major networks
O2 said the report highlighted "some good performance for O2's network".
"The survey was carried out over a limited period of time and Ofcom acknowledges that the findings are not representative of the overall UK performance for all operators," the company said in a statement.
"Maintenance work, which would include our network modernisation programme, may have affected results.
"Ofcom's recent report on customer complaints shows that O2 continues to perform well, with a low number of complaints made to the regulator."