UK technology firm ARM Holdings is to be bought by Japan's Softbank for £24bn ($32bn) it confirmed on Monday.
The board of ARM is expected to recommend shareholders accept the offer – which is around a 43% premium on its closing market value of £16.8bn on Friday.
The Cambridge-based firm designs microchips used in most smartphones, including Apple's and Samsung's.
ARM, which was founded in 1990, employs more than 3,000 people.
Shares in the UK technology firm surged by 45% at the open of the London Stock Exchange to 1,742.85p per share, adding £7.56bn to ARM's market value.
Japanese entrepreneur
ARM said it would keep its headquarters in Cambridge and that it would at least double the number of its staff over the next five years.
The deal will be funded by Softbank's own cash reserves and a long term loan from Japan's Mizuho Bank.
Softbank is one of the world's biggest technology companies and is run by its founder, Japanese entrepreneur Masayoshi Son.
It has previously acquired Vodafone's Japanese operations and the US telecoms company Sprint. The $20bn deal was the biggest foreign acquisition by a Japanese firm at the time.
Softbank intends to preserve the UK tech firm's organisation, including its existing senior management structure and partnership-based business model, ARM said.
---
Analysis: Rory Cellan-Jones, BBC technology correspondent:
It's hard to exaggerate just how important ARM is to the UK tech sector – and the shock many are feeling this morning at the news that it is about to lose its independence.
Its brilliance was to realise that if chips were about to come with everything, you didn't have to make them – designing them was the key.
Five years ago, Cambridge was home to at least three world-beating UK-owned technology firms, ARM, Autonomy and Cambridge Silicon Radio (CSR).
Then Autonomy was swallowed up by HP in an ill-fated deal, last year the chipmaker Qualcomm bought CSR, and now the biggest and best, ARM, is about to have a Japanese owner.
And in Softbank, ARM may well have found a good parent.
The Japanese firm bought France's Aldebaran robotics business and has gone on to give it a global profile.
But there will still be sadness this morning in Cambridge, and beyond, that Britain's best hope of building a global technology giant now appears to have gone.
---
'Market leader'
Masayoshi Son, chairman and chief executive of Softbank, said: "This is one of the most important acquisitions we have ever made, and I expect ARM to be a key pillar of SoftBank's growth strategy going forward,
"We have long admired ARM as a world renowned and highly respected technology company that is by some distance the market leader in its field."
Mr Son added: "ARM will be an excellent strategic fit with the Softbank group as we invest to capture the very significant opportunities provided by the internet of things"
---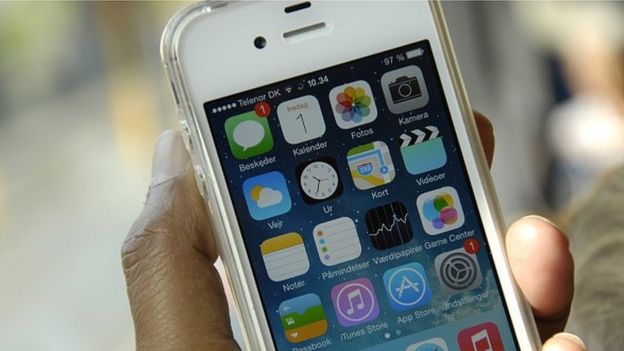 Analysis: Simon Jack, BBC business editor:
ARM is arguably the most precious jewel in the crown of British technology.
Softbank considers ARM well placed to exploit the "internet of things" – the embedding of microchips in whole new categories of household and business devices.
But the proposed takeover poses a dilemma for the new government.
Along with high executive pay, Prime Minister Theresa May has put foreign takeovers on her radar of business dealings that may be bad for the national interest.
However, the government will be keen to show that the recent Brexit vote has not deterred foreign investment.
Barring government intervention, the final decision will be made by shareholders.
---
Chancellor Phillip Hammond reacted to the news of the takeover by saying it showed UK companies had lost none of their "allure to international investors".
"Britain is open for business – and open to foreign investment. Softbank's decision confirms that Britain remains one of the most attractive destinations globally for investors to create jobs and wealth.
"And as ARM's founders will testify, this is the greatest place in the world to start and grow a technology business," he added.
Copyright: BBC Technology